TATE Elbow™, Canine Total Elbow Replacement (TER)
TATE Elbow™
Canine Total Elbow Replacement (TER)
Canine TATE Elbow™ Replacement system developed by Sun Valley Animal Center's medical director and owner, Randy Acker, DVM, combines ease of implantation with minimal trauma to the patient.
BioMedtrix, a leader in the design and manufacture of veterinary orthopedic implants, has teamed up with Dr. Acker to produce this new total arthroplasty of the elbow, the TATE Elbow™. This new system is a minimally invasive resurfacing arthroplasty with milling based on the axis of the center of rotation.
The goal in designing the new canine elbow was to "produce an elbow replacement system that would be accepted and used by veterinary surgeons," Dr. Acker said. "Comparable to that of a total hip replacement operation, it was our thought that surgical ease, low morbidity, and a low complication rate were essential for the success of the TATE system."
Today, the pet surgery can be completed in 2 hours with an 8-12 week restorative period for the patient's full functional recovery.
Teaching courses on the use of the TATE Elbow™ are now available and expanding throughout the U.S. and Europe.
Over ten years in development, the impetus for the TATE Elbow™ was Dr. Acker's own yellow Labrador retriever, Tate. Tate developed severe elbow dysplasia, and while Dr. Acker tried the common treatments of injections, arthroscopic animal surgery, acupuncture, and pain medication, the outcome was unsuccessful. Ultimately, the TATE Elbow™ System became the eventual result.
Dr. Acker is now performing the TATE Elbow™ Replacement System routinely at the Sun Valley Animal Center. For additional information or to make an appointment, please call 208-726-7777.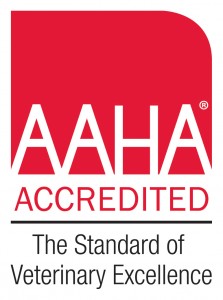 Sun Valley Animal Center
106 South Clear Creek, Industrial Park Road
Ketchum, Idaho 83340
208-726-7777
TATE Elbow™, Canine Total Elbow Replacement (TER)
Payment Options:
Major Credit Cards: Visa, MasterCard, American Express
Cash
Check
Cashiers Check
Care Credit: We no longer offer in house financing options, so please make sure to bring a form of payment with you. Please check out CareCredit.
Care Credit: http://www.carecredit.com
Pet Insurance:
Pet insurance is becoming more widespread. There are several insurance companies that offer pet insurance, and chances are your current insurance carrier may have a plan. We recommend shopping around for plan that fits your needs and your budget.
Nationwide Pet Insurance Comparison:
How Pet Insurance works: Unlike human health insurance, pet insurance requires you to pay for all veterinary services upfront. Your Pet Insurance carrier will reimburse you once you fill out their forms and send in the required documents. Check with your carrier to see what you need to submit for a claim. Some carriers require a doctors' signature on a form or the invoice. If your carrier requires this to be done, please download, print, and bring the insurance form to your appointment. Sun Valley Animal Center does not fill out pet insurance forms.  We do not submit pet insurance forms for you.  If you decide to purchase pet insurance, you will be required to fill out forms and send them to your insurance company.
Pet Friendly Lodging in Ketchum and Sun Valley:
Tamarack Lodge: 208-726-334
Discounts for Sun Valley Animal Center Clients
Best Western Tyrolean Lodge:  208-726-5336
Limelight Hotel Ketchum – Sun Valley:  855-441-2250
Plan your trip to Ketchum and Sun Valley, Idaho: