What Is Total Ankle Replacement Surgery?
Total Ankle replacement is a surgical procedure in which the damaged surfaces of a dog's ankle joint are replaced with a prosthetic device. 
At Sun Valley Animal Center, Dr. Randy Acker and BioMedtrix engineer, Greg Van Der Meulen, designed this new system. Dr. Randy Acker's team has successfully used the new ankle prosthesis in several clinical cases with promising long-term outcomes.
We are dedicated to the health of Ketchum dogs and we want to ensure that each one has the chance at a comfortable life free of joint pain caused by injury or degenerative conditions.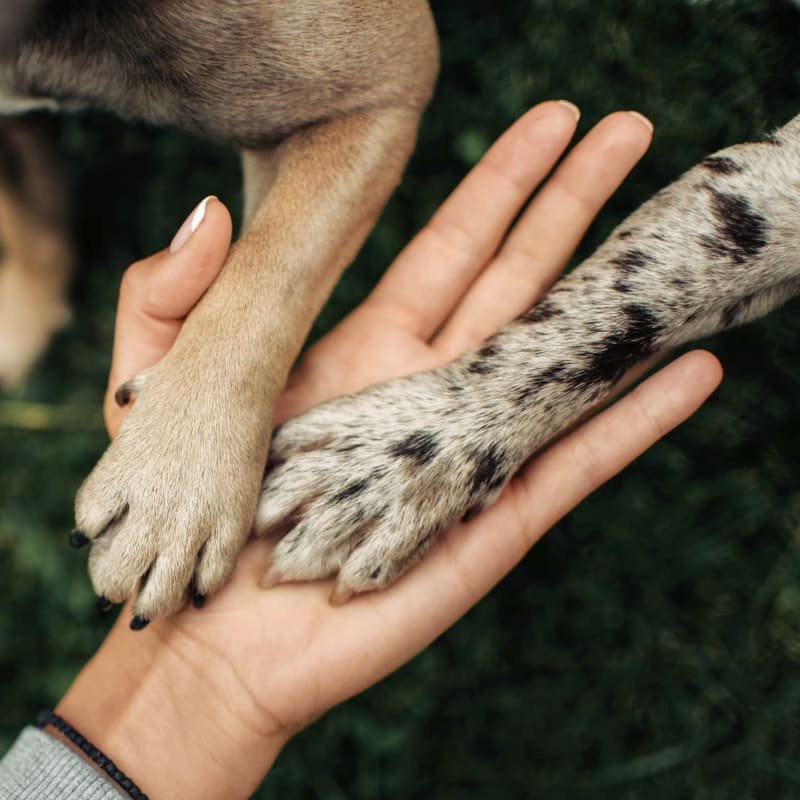 Easy Aftercare
Following the Total Ankle Replacement, we request two weeks of restricted activity followed by short leash walks for up to two months. We will call to check in with you during the healing process.  
Recheck appointments and Physical Rehabilitation are recommended, but only required in rare cases.  At three months, off-leash activity is usually permitted.
Following TATE Elbow™ implantation and the healing period, patients can return to activities performed prior to surgery.
High Success Rate
Most patients arrive at Sun Valley Animal Center in the morning and go home the same evening or the next day following the Total Ankle Replacement procedure.
We have a ­­high success rate due to years of experience with the TATE Elbow™ procedure and high-quality instrumentation.  Complications are rare but can include infection at the surgical site, luxation, and implant failure.