Soft Tissue Animal Surgery
Soft Tissue Surgery at Sun Valley Animal Center:
Abdominal

Removal of Spleen
Intestinal Biopsy
Bladder Stone Removal
Gastropexy (Bloat/GDV Prevention)
Gastric Dilatation-Volvulus (GDV)
Castration (Cryptorchid)
Laproscopic Spay
Hernia Repair
Gall Bladder Surgery
Cancer Surgery for the Stomach, Gallbladder, Liver, & Pancreas
Foreign Body
Abdominal Exploratory

Chest

Lung Lobectomy

Removal of Heart Pericardium

Chylothorax

Pyothorax 

Ear

Lateral Ear Canal Resection (Zepp)
Total Ear Canal Ablation (TECA)
Total Ear Canal Ablation & Ventral Bulla Osteotomy

Nose

Chronic Nasal Discharge workup with Computed Tomography (CT)

Frontal Sinus Trephine

Thoracic
Upper Airway

Brachycephalic Airway Syndrome
Laryngeal Paralysis

Traumatic Injuries

Diaphragmatic Hernia
Ruptured Bladder

Wound Care & Reconstrucion
We perform a variety of different soft tissue surgeries at Sun Valley Animal Center.  Please call for more information and to set up an appointment.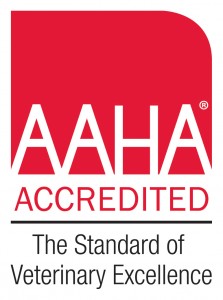 Sun Valley Animal Center
106 South Clear Creek, Industrial Park Road
Ketchum, Idaho 83340
208-726-7777
Soft Tissue Surgery
Payment Options:
Major Credit Cards: Visa, MasterCard, American Express
Cash
Check
Cashiers Check
Care Credit: We no longer offer in house financing options, so please make sure to bring a form of payment with you. Please check out CareCredit.
Care Credit: http://www.carecredit.com
Pet Insurance:
Pet insurance is becoming more widespread. There are several insurance companies that offer pet insurance, and chances are your current insurance carrier may have a plan. We recommend shopping around for plan that fits your needs and your budget.
Nationwide Pet Insurance Comparison:
How Pet Insurance works: Unlike human health insurance, pet insurance requires you to pay for all veterinary services upfront. Your Pet Insurance carrier will reimburse you once you fill out their forms and send in the required documents. Check with your carrier to see what you need to submit for a claim. Some carriers require a doctors' signature on a form or the invoice. If your carrier requires this to be done, please download, print, and bring the insurance form to your appointment. Sun Valley Animal Center does not fill out pet insurance forms.  We do not submit pet insurance forms for you.  If you decide to purchase pet insurance, you will be required to fill out forms and send them to your insurance company.
Pet Friendly Lodging in Ketchum and Sun Valley, Idaho:
Tamarack Lodge
Best Western Tyrolean Lodge
Limelight Hotel Ketchum – Sun Valley
Plan your trip to Ketchum and Sun Valley, Idaho:  
Things to do in Ketchum & Sun Valley