Plan Your Trip to Sun Valley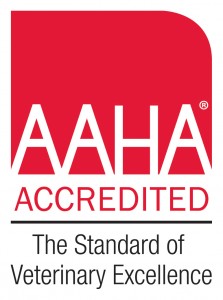 Experienced veterinarians and professional technical staff at Sun Valley Animal Center offer a variety of veterinary diagnostic and surgical procedures.  Schedule an appointment or make a boarding reservation with us today.
Sun Valley Animal Center:  Hospital Location
Sun Valley Animal Center
106 South Clear Creek Industrial Park Road
Ketchum, Idaho 83340

Phone: 208-726-7777
Monday – Friday: 8:00 AM to 6:00 PM
Saturday & Sunday: 9:00AM to 5:00 PM
24-Hour On Call Veterinary Emergency Care
__________________________________________________________________________________
Sun Valley Animal Center Downtown:  Clinic Location
Sun Valley Animal Center Downtown
831 Warm Springs Road
Ketchum, ID 83340
Phone: 208-726-7790
Monday – Thursday: 8:00 AM to 6:00 PM
_________________________________________________________________________________
Payment Options: 
Sun Valley Animal Center accepts most forms of payment:
Major Credit Cards: Visa, MasterCard, American Express
Cash
Check
Cashiers Check
Care Credit:

We no longer offer in house financing options, so please make sure to bring a form of payment with you. If you need assistance, with financing a procedure, please check out CareCredit.
Care Credit: http://www.carecredit.com
Pet Insurance:
Pet insurance is becoming more widespread. There are several insurance companies that offer pet insurance, and chances are your current insurance carrier may have a plan. We recommend shopping around for plan that fits your needs and your budget.
Nationwide Pet Insurance Comparison:
How Pet Insurance works:

Unlike human health insurance, pet insurance requires you to pay for all veterinary services upfront.
Your Pet Insurance carrier will reimburse you once you fill out their forms and send in the required documents.
Check with your carrier to see what you need to submit for a claim. Some carriers require a doctors signature on a form or the invoice. If your carrier requires this to be done, please download, print, and bring the insurance form to your appointment.
Sun Valley Animal Center does not fill out pet insurance forms.  We do not submit pet insurance forms for you.  If you decide to purchase pet insurance, you will be required to fill out forms and send them to your insurance company.
__________________________________________________________________________________
Pet Friendly Lodging in the Sun Valley area: