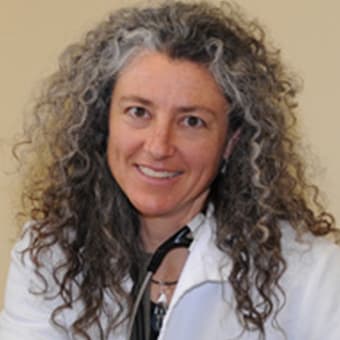 Dr. Heidi Woog
Our holistic veterinarian, Dr. Heidi Woog, is a 1998 graduate of Colorado State University College of Veterinary Medicine and Biomedical Sciences. She joined our veterinary hospital in 2008.
Dr. Woog practices integrative veterinary medicine, combining Traditional Chinese Veterinary Herbal Medicine, veterinary acupuncture, nutrition, and chiropractic with her western veterinary medicine.
Her internal medicine evaluations include ultrasound, radiology, and blood chemistries. She has a special interest in integrating veterinary internal medicine with holistic modalities.
Dr. Woog has found acupuncture, herbs, and manual therapy to be helpful in pain management and neurologic disorders by improving strength and energy while providing more freedom of movement in patients with chronic pain and musculoskeletal disease. 
Dr. Woog enjoys time with her husband, Dr. Tom Archie, and son, Holden Archie, Certified Search and Rescue Canine Companion, Ashmor, and family equines, Zeuss and Big. As a family, they spend much time enjoying the outdoors through skiing, hiking, bicycling, equine events, and backpacking.