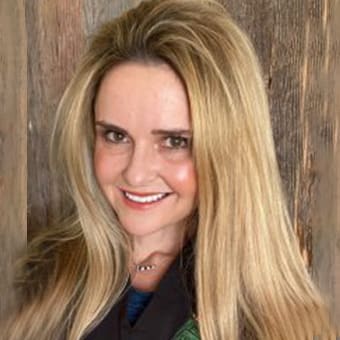 Dr. Amber Acker-Sanborn
Dr. Amber Acker-Sanborn attended the University of Colorado at Boulder. Graduating with honors, Amber was also a member of the CU Varsity Alpine Ski Team, the CU Triathlon Team, and the Alpha Epsilon Delta Pre-Medical Honor Society.  
Amber received her Doctorate in 2009 after Veterinary School at St. George's University and clinical rotations at Louisiana State University.  Prior to returning home to Sun Valley, Idaho, Amber lived in Cambridge, United Kingdom, with her husband, Reid Sanborn, where he served as an F-15 Pilot in the United States Air Force.  
Dr. Amber Acker-Sanborn has completed several advanced surgery courses including both the Synthes and BioMedtrix Tibial Plateau Leveling Osteotomy (TPLO), KYON Tibial Tuberosity Advancement (TTA), and both the KYON and the BioMedtrix Total Hip Replacement (THR).  
Dr. Amber is a member of the Veterinary Orthopedic Society, the American Veterinary Medical Association, and the Idaho Veterinary Medical Association.  When not with patients, Dr. Amber works with her father and mentor, Dr. Randy Acker, on surgical techniques for procedures including the TATE Elbow and the TATE Ankle Replacement.  
Amber and her husband have one son, Ryder, two dogs, India and Ty, and a cat named Turtle.  Outside of work, Amber enjoys life in Sun Valley, Idaho with her family and friends.