Veterinary Internal Medicine
Oncology
Oncology: the study of tumors, including their biological behavior and treatment. Dogs develop tumors twice as often as humans, and cats develop tumors half as often as humans. If your pet has cancer, a consultation with a veterinarian experienced in oncology can provide valuable information for you. Ask our veterinarians about the extent of the treatment options available at Sun Valley Animal Center, and consider referral resources and options.
Chemotherapy
Many forms of cancer can be successfully managed with chemotherapy without making your dog feel worse. When considering chemotherapy for your pet, an in-depth talk with a veterinarian will help you better understand your dog's disease, treatment options, and statistical percentages for outcomes of cases. Today, veterinarians and veterinary oncologists see some types of cancer as a manageable chronic disease.
Electrocardiograph
An electrocardiogram (ECG) is a diagnostic test that records the electrical activity of the heart. The ECG is the test of choice for diagnosis of abnormal heart rhythms and also can be useful for identification of heart enlargement or drug effects on the heart. There is no contraindication to performing an ECG. However, while the ECG can be a "screening test" for severe heart disease, it does not detect all heart problems.
Otoendoscope
Ear problems are very common among dogs and cats. There are many reasons your pet may develop ear problems, including a building up of debris or foreign bodies in ear wax, hematoma and ear mites. With the aid of an Otoendoscope, these problems can be clearly seen resulting in accurate diagnosis.
Signs and symptoms to watch for:
Ear wax and debris build-up: it is very important to loosen the wax without damaging the sensitive tissue of the middle ear to avoid more serious problems.
Hematoma: Swelling along the pinna or serum that contains blood can be caused by head shaking, ear scratching, or trauma
Middle Ear Inflammation: Caused by an infection of the external ear passage. This can also result from a nasal passage infection that has spread to the ear. An ear that is sensitive and hot to touch will need immediate veterinary attention.
A sour odor and dark waxy secretion: this indicates an infestation of ear mites, perhaps contracted through other infected animals.
Veterinary intervention is required to treat an infestation of these parasites.
Shaking of your pet's head could indicate a weed seed, foxtail, or some other kind of irritation within the ear canal.
Endoscopy
The endoscope has virtually revolutionized examination of the digestive system.
The inside of the esophagus, stomach, colon and almost any part of the intestinal tract can be examined with an endoscope. This equipment provides clear imagery, enabling our veterinarians direct examination, the ability to obtain biopsies, and remove polyps with minimally invasive procedures.
Rhinoscopy
Rhinoscopy is a relatively simple procedure in dogs and cats. It does require anesthesia and intratracheal intubation. The chief indications for rhinoscopy are nasal discharge, sneezing or reverse sneezing.
As you can see, at Sun Valley Animal Center, our animal surgeons and veterinarians are no strangers to veterinary internal medicine. Schedule your appointment with us today.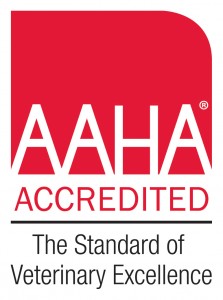 Sun Valley Animal Center
106 South Clear Creek, Industrial Park Road
Ketchum, Idaho 83340
208-726-7777
Payment Options:
Major Credit Cards: Visa, MasterCard, American Express
Cash
Check
Cashiers Check
Care Credit: We no longer offer in house financing options, so please make sure to bring a form of payment with you. Please check out CareCredit.
Care Credit: http://www.carecredit.com
Pet Insurance:
Pet insurance is becoming more widespread. There are several insurance companies that offer pet insurance, and chances are your current insurance carrier may have a plan. We recommend shopping around for plan that fits your needs and your budget.
Nationwide Pet Insurance Comparison:
How Pet Insurance works: Unlike human health insurance, pet insurance requires you to pay for all veterinary services upfront. Your Pet Insurance carrier will reimburse you once you fill out their forms and send in the required documents. Check with your carrier to see what you need to submit for a claim. Some carriers require a doctors' signature on a form or the invoice. If your carrier requires this to be done, please download, print, and bring the insurance form to your appointment. Sun Valley Animal Center does not fill out pet insurance forms.  We do not submit pet insurance forms for you.  If you decide to purchase pet insurance, you will be required to fill out forms and send them to your insurance company.
Pet Friendly Lodging in Ketchum and Sun Valley, Idaho:
Tamarack Lodge
Best Western Tyrolean Lodge
Limelight Hotel Ketchum – Sun Valley
Plan your trip to Ketchum and Sun Valley, Idaho:  
Things to do in Ketchum & Sun Valley