Fractures
At our veterinary surgery center, we realize that fractures often represent an emergency, and we will always make an effort to work you into our schedule.
We have many systems available for fracture repair because all fractures are different and may require specific surgical techniques. Bone plates, interlocking nails, K-E apparatus, ring fixators, pins, locking plate systems (SOP and Synthes), iLoc, and other systems will be used as needed for your pet's surgery.
If possible, hospitalization is kept to a minimum. We give accurate quotes on the phone or, in some cases, after an exam. We keep owners updated with patient status frequently. We have aggressive pain management protocols, and we use them to help minimize your pet's discomfort.  Please call Sun Valley Animal Center for more information about fracture repair and animal surgery: 208-726-7777.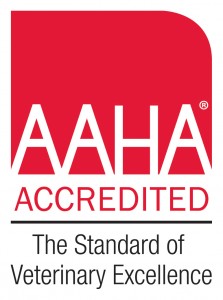 Sun Valley Animal Center
106 South Clear Creek, Industrial Park Road
Ketchum, Idaho 83340
208-726-7777
Fracture Repair
Payment Options:
Major Credit Cards: Visa, MasterCard, American Express
Cash
Check
Cashiers Check
Care Credit: We no longer offer in house financing options, so please make sure to bring a form of payment with you. Please check out CareCredit.
Care Credit: http://www.carecredit.com
Pet Insurance:
Pet insurance is becoming more widespread. There are several insurance companies that offer pet insurance, and chances are your current insurance carrier may have a plan. We recommend shopping around for plan that fits your needs and your budget.
Nationwide Pet Insurance Comparison:
How Pet Insurance works: Unlike human health insurance, pet insurance requires you to pay for all veterinary services upfront. Your Pet Insurance carrier will reimburse you once you fill out their forms and send in the required documents. Check with your carrier to see what you need to submit for a claim. Some carriers require a doctors' signature on a form or the invoice. If your carrier requires this to be done, please download, print, and bring the insurance form to your appointment. Sun Valley Animal Center does not fill out pet insurance forms.  We do not submit pet insurance forms for you.  If you decide to purchase pet insurance, you will be required to fill out forms and send them to your insurance company.
Pet Friendly Lodging in Ketchum and Sun Valley, Idaho:
Tamarack Lodge
Best Western Tyrolean Lodge
Limelight Hotel Ketchum – Sun Valley
Plan your trip to Ketchum and Sun Valley, Idaho:  
Things to do in Ketchum & Sun Valley