TATE™ Ankle: Canine Total Ankle Replacement (TAR)
TATE™ Ankle: Canine Total Ankle Replacement (TAR)
Sun Valley Animal Center offers cementless TATE™ Total Ankle Replacement for the treatment of severe end-stage osteoarthritis (OA) of the talocrual joint. Dr. Randy Acker and BioMedtrix engineer, Greg Van Der Meulen, designed this new system.
Dr. Randy Acker's team has successfully used the new ankle prosthesis in several clinical cases with promising long term outcomes. The concepts for the TATE Total Ankle designed are based on the ankle anatomy and were developed with a minimally invasive surgical approach in mind. Similar to the TATE Elbow Prosthesis, the TATE Ankle uses a resurfacing technique rather than a stemmed design.
Curtail innovations include a medial approach through a small incision, preservation of the collateral ligaments, removal of only articular surfaces without disarticulation, and cementless implant insertion as a pre-assembled cartridge.
Patients who may benefit from this new prosthesis typically will be dogs suffering from chronic incapacitating lameness secondary to severe OA of the talocrural joint, non-responsive to conservative or medical management. This prosthesis offers an attractive functional alternative to pantarsal arthrodesis currently recommended for the treatment of intractable talocrural OA.
Early clinical results suggest that the TATE Total Ankle Replacement offers reduced operating time, increased post-operative function, and more efficient patient recovery. Cementless prostheses also have many potential advantages including reduced risk of infection and reduced rate of implant wear, both of which are regarded as the leading causes of postoperative morbidity and implant failure in total joint replacements.
Most patients arrive at Sun Valley Animal Center in the morning and go home the same evening or the next day following the Total Ankle Replacement procedure. A complete physical exam and pre-operative blood work are performed on all patients to evaluate their general health, and to ensure that they are good candidates for anesthesia and surgery. Radiographs are taken of the hips, low back, both knees and feet. An ankle CT is usually performed. With this information, the best treatment for your dog is determined. Because some dogs have multiple problems, we ask that you are present for the morning exam and the decision-making process.
Anesthesia for the Total Ankle Replacement procedure is safe.  Advanced pain management for Total Ankle Replacement includes an epidural followed by a local, long lasting block, and a pain patch. Vessels are sealed throughout the procedure and all of the sutures are under the skin, so there is no need for bandaging or suture removal. Patients are able to go home with owners on the evening of their surgery.
Aftercare is easy.  Following the Total Ankle Replacement we request two weeks of restricted activity followed by short leash walks up to two months. We will call to check in with you during the healing process.  Recheck appointments and Physical Rehabilitation are recommended, but only required in rare cases.  At three months, off leash activity is usually permitted.
We have a ­­high success rate due to years of experience with the TATE Elbow™ procedure and high quality instrumentation.  Complications are rare but can include infection at the surgical site, luxation, and implant failure.
Dogs regain a functioning ankle joint within 6 months of surgery. Following TATE Elbow™ implantation and the healing period, patients can return to activity performed prior to surgery.
Randy Acker, DVM performs the Canine Total Ankle Replacement routinely at the Sun Valley Animal Center. Dr. Randy Acker is passing his knowledge and experience on to his daughters, Dr. Amber Acker-Sanborn and Dr. Maggie Acker-Buck  at Sun Valley Animal Center.  There is a package price for our Total Ankle Replacement, and our quoted price is inclusive with no extra fees attached.  Please call Sun Valley Animal Center at 208-726-7777 for a quote and to schedule an appointment to see if your dog is a candidate for the Canine Total Ankle Replacement.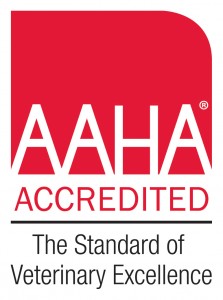 Payment Options: 
Major Credit Cards: Visa, MasterCard, American Express
Cash
Check
Cashiers Check
Care Credit: We no longer offer in house financing options, so please make sure to bring a form of payment with you. Please check out CareCredit.
Care Credit: http://www.carecredit.com
Pet Insurance:
Pet insurance is becoming more widespread. There are several insurance companies that offer pet insurance, and chances are your current insurance carrier may have a plan. We recommend shopping around for plan that fits your needs and your budget.
Nationwide Pet Insurance Comparison: https://www.petinsurance.com
How Pet Insurance works: Unlike human health insurance, pet insurance requires you to pay for all veterinary services upfront. Your Pet Insurance carrier will reimburse you once you fill out their forms and send in the required documents. Check with your carrier to see what you need to submit for a claim. Some carriers require a doctors' signature on a form or the invoice. If your carrier requires this to be done, please download, print, and bring the insurance form to your appointment. Sun Valley Animal Center does not fill out pet insurance forms.  We do not submit pet insurance forms for you.  If you decide to purchase pet insurance, you will be required to fill out forms and send them to your insurance company.
Pet Friendly Lodging in Ketchum and Sun Valley, Idaho:
Tamarack Lodge
Best Western Tyrolean Lodge
Limelight Hotel Ketchum – Sun Valley
Plan your trip to Ketchum and Sun Valley, Idaho:  
Things to do in Ketchum & Sun Valley